I'm very much into satellite navigation as previous projects might show (my IT travel pack, StartupBus tracking, GPS satellite tracking). Because of this I was very excited to see an Indiegogo project for Navspark, an Arduino compatible GPS, GLONASS, and Beidou receiver. I guess everyone knows GPS, GLONASS is the equivalent Russian satellite network, and Beidou is the same for China.
I have signed up to support it for two main reasons: it's a Taiwanese project (Skytraq, the company behind Navspark is in in Hsinchu city in Taiwan), and I haven't seen anything about Beidou before.
They barely made the campaign, but it's not for the lack of quality. There were a lot of updates during and afterwards as well as the project was developing. Those were good behind the scenes information, got to see what parts of hardware development are more troublesome than others.
The Navspark board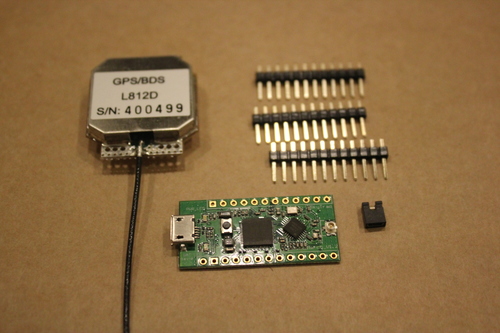 The rewards just shipped this week, and since for this campaign I'm a "local", I got it pretty early. I got my Navspark GPS/Beidou (BD) version in a big envelope, together with an antenna, some pin and a jumper.