I do feel like I'm deceiving myself. It feels such that the problems came and pulled me under even before they existed. Like time-traveller problems: come back from the future and they prevent their own birth, by making me put off entrepreneurship, and look for something else. Like open a coffee shop. Or go back being a post-doc…
It's of course very harsh on those problems, since it's me who created them, by becoming the not-at-all mythical "wantrepreneur". I keep talking that much that I convinced a lot of people that I am up to more than I am actually accomplishing. It's not for the lack of trying, mind you…. depending on the definition of "trying".
If reading stacks of books about the subject of entrepreneurship counts as trying, then I'm pretty darn hard at work. If networking, or going to events, hearing other people's experience, asking them for advice counts as trying, I'm still right there in the middle of the pack. If the only thing that counts is whether I made a sale of any kind – well, I got nothing. Let's even be more generous, count learning as trying in the Lean Startup way – still got nothing. Have plans to have more than nothing, but those "urgent" plans are at the same stage as they were a month (maybe even two months?) ago.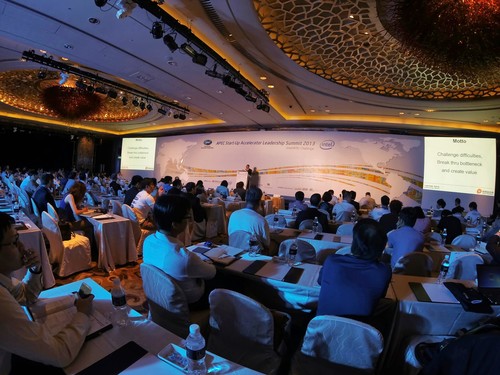 This is all not because I'm stupid, I'd like to believe: my shoelaces are correctly tied  (just checked now), I regularly converse in languages other than my native tongue, and I can keep up a conversation pretty well, according to others. But still, sitting at Starbucks, just having put down the most recent book I'm reading of "this is how you do your business", I have to ask myself – why am I doing this, and what's "this"?
Maybe it's all just fear, fear of the unknown future, where those time-traveller problems come from. Or maybe I don't care enough. Or maybe I'm holding it wrong. Or maybe I'm just taking this all too serious? Premature optimization of things, before I haven't tried anything? Waiting for others to show my path, and in the same time rejecting pretty much everyone else's opinion as they cannot possibly understand and have the same amount of passion to my idea(s) as I have? That even if I yearn for the opposite, I'd rather spend an evening in with the sci-fi novel I'm reading (and which is brilliant so far), than push the limits by testing out the great ideas I convinced myself to have come up with?
My guess: all of the above, and then some. So many rhetorical questions, good grief…
That's the current status, being full of aspiration and total helplessness. Seeing a lot of great examples, and thinking "I could do that!" and "I could never do that!" in the same time. What causes this? Can all this reading and preparation instead of helping, just piled up inside of me as intellectual pus? That might fit – something that tries to help me, and I have to get rid of to be okay.
Okay, boy. Let's try something different: I'm calling in a learning ban, and get out to where the real action is, where the real fighting goes on with real bullets. What good is your runway, if you never spin up the propellers to take off?
(May I still finish the one I'm reading now? ….  Fine, but that's the last one.)
(What if I could avoid some common mistake if I just have read X by Y? ….  Fuck it, use use your common sense instead)
(But, but ….  No but, can go back to your books when you have something exact to learn. You know enough. )
(H…..  Shut up.)