Taiwan has a very interesting attitude towards technology (for better or worse), and it is fun to try out anything new that comes up here (for a certain definition of "fun"). When the news hit late last month, that the National Immigration Agency opens Internet ID application to foreign residents, I was there to get mine as soon as it was available. The "Internet ID" refers to a "Citizen Digital Certificate", also called MOICA, a smart card that supposed to make a lot of services available through a web browser or other government-produced software (e.g. filing taxes online). For Taiwanese citizens MOICA seems to be available at least since 2003 (according to the news report I've managed to dig up), but this is the first time it available for us foreigners living here.
In this rather graphic post I try to summarize the process of getting a MOICA card as a foreigner in Taiwan, setting it up, and some (opinionated) lessons to learn from it.
The Process
The process of getting and setting up the card is outlined in this leaflet that I've picked up.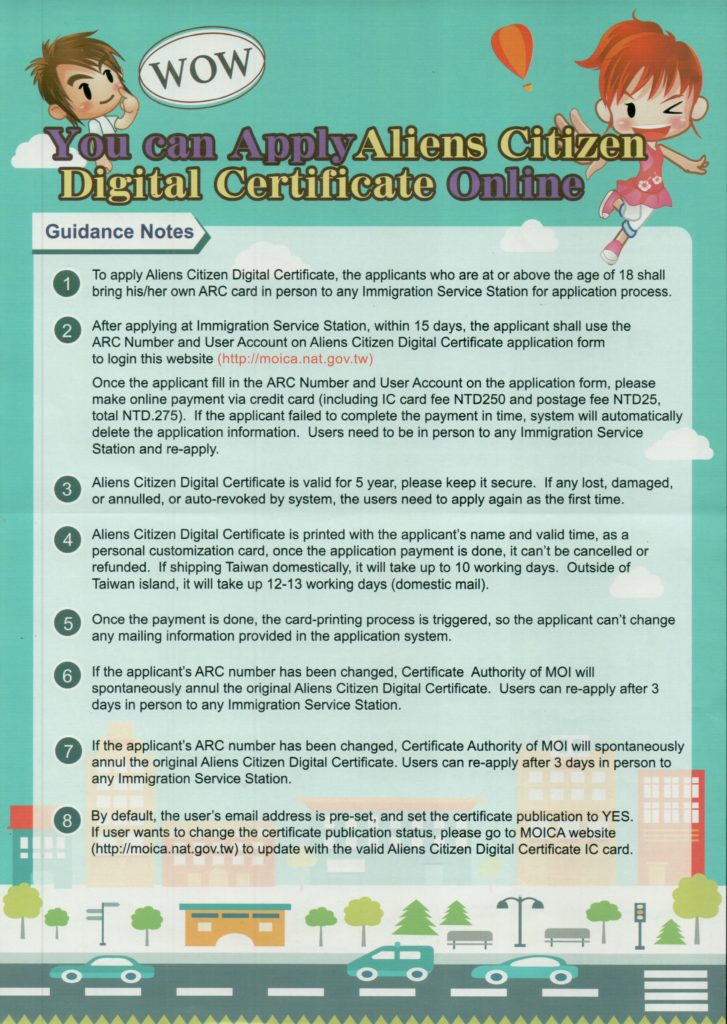 Though – not surprisingly – in practice everything is a lot more complicated than these 8 bulletpoints.